www.
Jawapro
.com
A Seriously Froody Website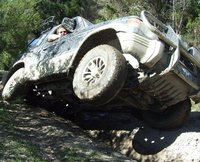 Farscape and Lots of Books
jawapro
Mon 27/11/2006 11:00 AM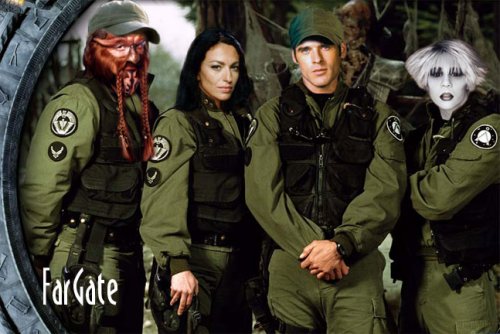 I´ve finally watched all of Season 4 of Farscape and the PeaceKeeper Wars (the movie that wrapped it all up).

Really good - but it was pretty sad at the end. How could they kill him off? He was just about the best character on the show.

And I´ve just put in an order for $160 worth of books from booktopia.com.au. Some Star Wars ones, a Firefly and Stargate one, another John Marsden one and a couple of David Feintuch books. Well worth it (hopefully), but a lot of money to spent at once. I need a job again if I´m going to keep this sort of thing up.



Comments: 0

Two Weeks in Hobart
jawapro
Sat 25/11/2006 11:00 AM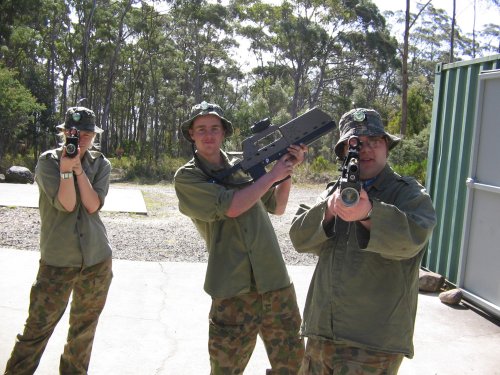 I'm back!!!

I haven't updated this site for about 2 weeks, because I've been really busy.

If you've been here much before, you'll have heard me talking about the Project I did during the year for Uni. It was a piece of Book Tracking Software for the State Library of Tasmania.

Well, we didn't quite finish it before the end of the year. Well – it was finished ENOUGH, but not really useable as it was.

So the Library decided to employ me for 2 weeks. So I had to move down to Hobart and live with my sister while I finished the project off.

I had to learn how to catch busses (never done that before) and how to work in an office (never done that either).

But it was really good – I really enjoyed it. And they were very happy with the way I worked. Book Tracker goes live on Monday – and I'm just praying that I haven't forgotten something and it doesn't crash.

That took up most of my days, and I was pretty tired afterwards (brain strain sort of tired). But not only that, but I was living with my Sister and my cousins. And that made the house REALLY busy.

Normally I don't have much of a social life – but my sister does, and I sort of ended up being part of it. Almost every night we either had to go somewhere or someone was at our place. And then Emma's friend moved in for a while, but one of my cousins moved out at the same time, so it wasn't too crowded.

The first day I was down south was the day we went a played Laser Skirmish. It was just a happy fluke that it was also the day I was moving to Hobart anyway.

And in the last week I went and played the indoor Laser Zone thing. It's like the difference between UT and COD. In Laser Zone you are running around in a maze trying to zap people. In Laser Skirmish you're sneaking around the bush trying to snipe people. Laser Skirmish was SOOOOO much better, but the Laser Zone thing was fun too.

And after that we went to a playground to use the 'merry-go-round'. My sister and her friends have searched all over Hobart, and there's only one park with a 'merry-go-round' and it just happens to be down the road from her place.

So we made people very dizzy, and then they had to walk home – especially Tiani who was feeling pretty queasy.

These photos below are from a few days before when I was at work but the others went to the same park. Stupid me forgot to bring the charger for the camera, so it went flat and I couldn't take any more pictures.


Well – I'm back now. I have an interview with the TTLine on Tuesday. I've discovered that a few other people have the same interview, so there will be a lot of competition for the job. But ah well – you can but try.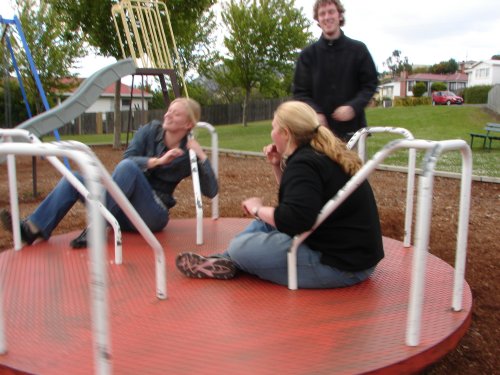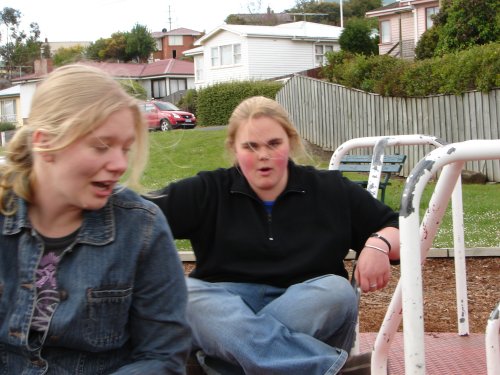 Comments: 0

Laser Tag Trip
jawapro
Mon 13/11/2006 11:00 AM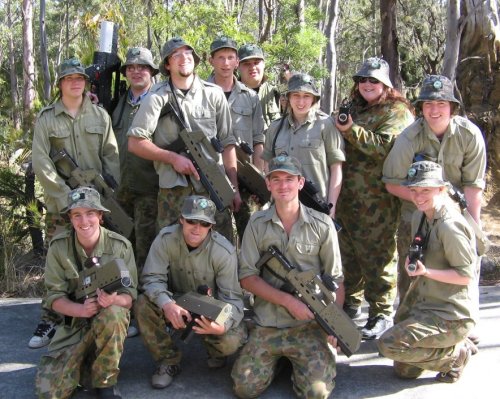 Far out - that was a great afternoon. I really enjoyed it.

To everyone who didnt come - you really missed out.

Thanks for organizing it Trojen.

I died twice, and killed a couple of my friends.

Definatly want to do it again sometime, but currently my legs are killing me (too much crouching).

Comments: 1
View Comments

Exams are Over!!!!
jawapro
Thu 09/11/2006 11:00 AM

FINALLY - no more exams. I can relax.

Well - not very much, I have to pack up to move to Hobart for a few weeks. I´ve been given 2 weeks work by the state Library to finish off the project I started at Uni.

But at least it shouldnt be as stressfull as the exams have been.

Comments: 0

My Last Exam
jawapro
Wed 08/11/2006 11:00 AM

My Last Exam - Possibly Forever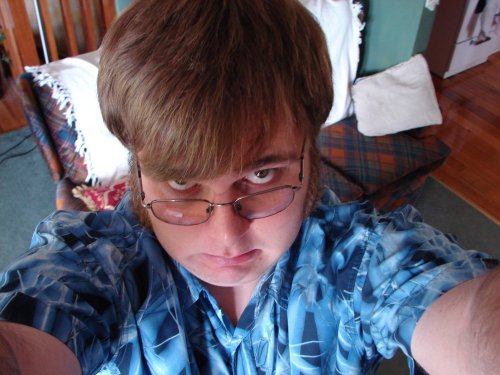 Tomorrow is my last exam. If I dont fail any of them, this is it.

If I come back for honours next year then I´ll be doing more - but this could be my last one ever.

And I´m really nervous. It´s a nasty exam.

But all you can do is study and pray - and I´ve been doing both.

We´ll just have to see how it goes.

Comments: 0