www.
Jawapro
.com
A Seriously Froody Website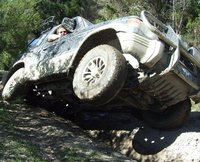 Laser Skirmish Trip
jawapro
Mon 23/10/2006 11:00 AM


My mate Trojen and his crew are organizing a trip down to Hobart to... well... shoot each other.

Should be a heap of fun.

What is it? Laser Skirmish is an outdoor team sport where you participate in 3 missions.




Mission 1 - Capture the Flag! (Base Assault)


Mission 2 - Elimination Mission


Mission 3 - Capture the Flag! (Base Assault)



Where is it? The Lea Scout Camp in Hobart.

When? Saturday 11th November @ 4pm

Cost? $40 per person

Please RSVP by 1st November or ring Dan (number on flyer)

Keep checking the website for more information about the trip.



Download the flyer.
Comments: 0

StarGate is to continue on DVDs
jawapro
Mon 23/10/2006 11:00 AM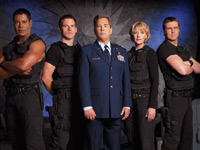 According to Gateworld.com StarGate SG1 will continue, but as direct-to-DVD movies.

The website says:


What´s the future of Stargate SG-1? Fans have been wondering and rumors have been flying for weeks since the long-running SCI FI Channel series was cancelled in August (story). Now, at least the first part of that answer is here.

MGM has given a green light for the show´s creators to produce two direct-to-DVD movies based on SG-1. Executive producer Brad Wright let TV Guide in on the news this week.

"It´s the climax of the Ori story line," Wright said of the first film. The movie will tie up the loose ends from the show´s tenth season, which is expected to conclude its U.S. television run in June. The film will be written and directed by current SG-1 executive producer and show-runner Robert C. Cooper.

The SG-1 cast is not signed for the movies yet, but are said to be "very eager" to continue.

Wright will pen the second film, which will involve time travel.

The producers have previously expressed a desire to set up a third Stargate television series with a film -- but it isn´t confirmed yet whether or not this second movie will do just that.

The studio is targetting a fall 2007 release for both projects -- just a few months after Stargate SG-1 ends its historic, 10-year run on cable television.

It´s entirely possible that the movies will also be aired on television -- something SCI FI commonly does with direct-to-DVD movies.

"They´re not big-budget [films] by any definition, but for us it´s pretty good," Wright told TV Guide. "As we´ve proven over the years, just give us little more money and we can make pretty good television, or DVDs."

"There´s a sense of an era for us ending," he said, "but at the same time, we´re all positive because of the prospect of continuing forward with movies and the introduction next year of Stargate Worlds, a massive multiplayer online game."


Comments: 0

Animation Gallery
jawapro
Mon 23/10/2006 11:00 AM

I have made a gallery of Animations from the Launceston class. Currently I only have a couple - but hopefully I´ll get some more later.

Graphics Gallery

Comments: 0

"Defence of Rimble" wins a
Tony award
jawapro
Mon 23/10/2006 11:00 AM

My Animation ´The Defence of Rimble´ has been chosen as one of the best two in Launceston. That´s pretty awesome, considering some of the competition.

We had a movie showing on Friday, and mine was one of two Launceston ones saved to last as one of ´Tonys Picks´.

Hopefully my marks will be good too.

Comments: 0

Animation finally finished and avaliable for download.
jawapro
Tue 17/10/2006 07:42 PM
The Defense of the planet Rimble



avaliable for download.
The Defense of the planet Rimble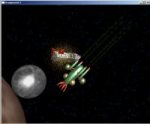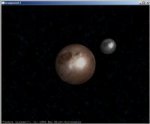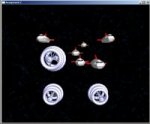 This page is about my animation I created for the second assignment for KXA354 Computer Graphics at the University of Tasmania in 2006. It might not be an overly impressive animation - but considering how much work it took - I decided it was worth showing off.


NOTE - this assignment was created using C++ and OpenGL. It was NOT created using modeling packages etc.


The evil Croatoan aliens have invaded our galaxy - and so far we havent been able to stop them. Finally the Earth Alliance drew the line at the planet Rimble. This animation tells the story.




Download the Animation


Quicktime Movies

Defense_of_Rimble-Large.mov - 10.5mb

Defense_of_Rimble-Small.mov - 2.20mb


Executable

Defense_of_Rimble.zip - 5.11

Note - this requires OpenGL and Quicktime to work. It also needs a fairly decent computer (it went all stupid when I tried running it on my parents PC). Open the zip and run the assig2.exe file. When the black screen comes up (after the DOS window) press ´A´ to start the animation. You can press ´P´ to pause it, ´F´ to go into Full-Screen mode, and ´Q´ to quit the animation.





More Information




For all the secrets and behind-the-scenes story for the animation - check out The Secrets of Rimble.





Comments: 0