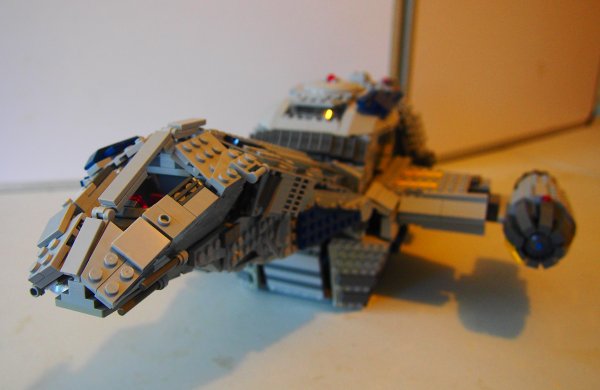 So most of my Saturday was spend building this awesome model of the Serenity.
I started just after lunch, and about 12 hours later I finished and finally went to bed.
It's an awesome model - and uses a lot of techniques that wouldn't pass muster with an official model, which makes it a bit fragile, but it captures the look of Serenity really well.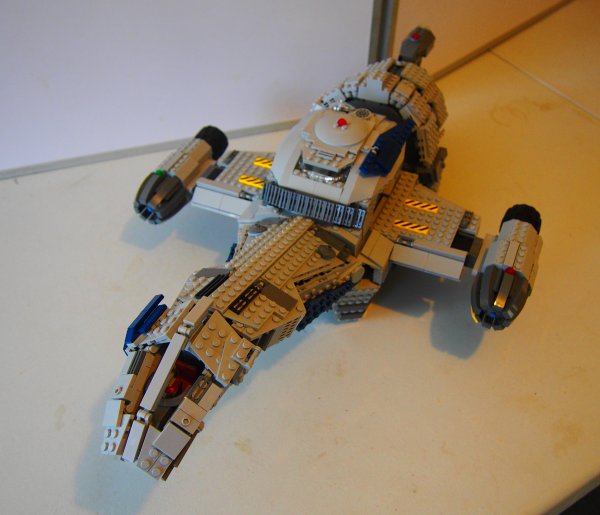 The model is available from a crowd called Etadyne Industries. Oddly they make spare parts for Saabs and custom Serenity LEGO models.
You can either buy the instructions as a PDF, or buy a kit including all the pieces. I used some of my tax-back and got the kit a while ago, but finally got a chance to build it.
As there were simply so many pieces, it made it more difficult to build than I'd expected - made worse by the fact that a few pieces were missing, so if you hunted through the pieces for ages you weren't' sure if you couldn't find it, or if it simply wasn't there. Considering the sheer number of pieces that Etadyne had to sort, it wasn't too bad.
The worse piece was on one of the side thrusters where there's a yellow piece instead of a grey one. I had the yellow one in my collection - but I'll have to order a grey one on Bricklink soon.
The Serenity will be joining me at Lego shows - as long as I can work out a way to transport it.
I timelapsed the process as I built it - so here are 12 hours condensed into a few minutes.
Browncoats forever!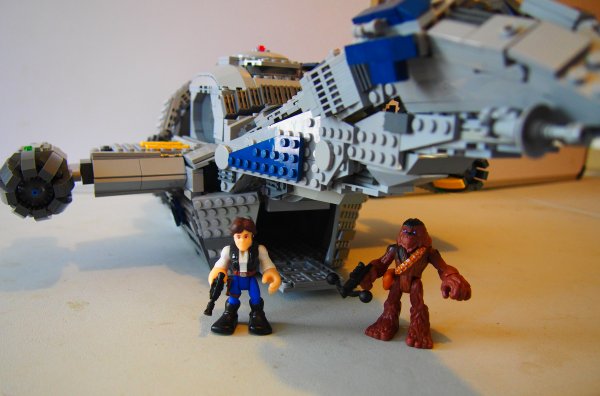 Ok - so there's something wrong with this picture….