www.
Jawapro
.com
A Seriously Froody Website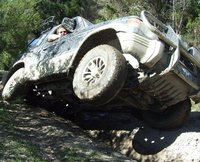 Quiz Master
jawapro
Wed 23/11/2005 09:18 PM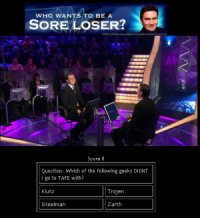 Check it out - I have added a quiz about... me!!!

For a while all my friends were making quizes on bebo.com, and I decided to do one myself, but put it here instead.

Check it out and see how well you know me.

JawaPro Quiz





Comments: 0

Star Wars Transformers
jawapro
Tue 22/11/2005 09:18 PM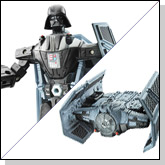 Check these out! Star Wars Transformers. I think its an awesome idea.

Darth Vader turns into a Tie Fighter, Luke turns into an Xwing - it rocks!



Comments: 0

Ebay Success
jawapro
Wed 16/11/2005 09:18 PM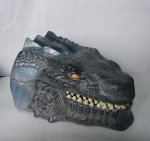 I bought this Godzilla Playset at the Exeter Market for $2. I decided I'd try selling it on eBay - just for fun.

So I listed it as a ten day auction, and waited. And I still cant believe it - it sold for $57!!! That's about the best $2 I've ever spent. Wish I could do it regularly.

http://cgi.ebay.com.au/ws/eBayISAPI.dll?ViewItem&item=6011591818#description

Comments: 0

Dr Who news
jawapro
Wed 16/11/2005 09:18 PM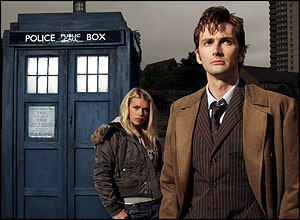 For all those of you who are fans of the Tardis and Daleks etc - here is some news about the new series of Dr Who.

Chris Eccleston left the series, after only one season - which is sad. But we already knew that, and we´ve already met the new Doctor, David Tennant. So that´s not the big news.

The bigger news is that there is also going to be a spin off of Dr Who called TorchWood. Its a bit like UNIT from the old series apparently, and it stars Captain Jack. They investigate aliens and stuff on Earth. TorchWood is an anagram of Doctor Who (scramble the letters). There is more info in my forums.


Not only that, but they have released a photo of the new Cybermen. In the last series the Daleks returned, and that was really kool, and now we have a return of another classic villan - the Cybermen! And they dont look bad either. Full size pic avaliable in my forums






Comments: 0

Update
jawapro
Wed 16/11/2005 09:18 PM

Hey guys - I´ve finally got this to a point where I am happy with it - so I am offically opening this site to the public. Enjoy - and let me know when things dont work.

JP

Comments: 0