www.
Jawapro
.com
A Seriously Froody Website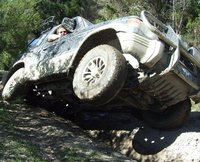 End of the Dakar
jawapro
Sun 15/01/2006 09:18 PM

The Dakar is over for another year. SBS has probably had its share of rating from my house for the year. I probably wont watch it much for the rest of the year.

Congratulations to Luc Alphand who won the bike race, Marc Coma who won the car race in his Mitsubishi Pajero, and Vladimir Chagin who won the truck race.


Comments: 0

Death of a DAKAR legend...
jawapro
Mon 09/01/2006 09:18 PM

Today is a very sad day.

Andy Caldecott has been killed in the 9th stage of the DAKAR rally.

Andy was a great rider, and it was a real pleasure seeing him mix it up with the world´s best.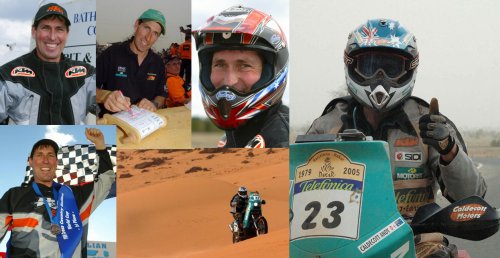 Andy Caldecott - A DAKAR legend...

Comments: 2
View Comments

Andy Caldecott Wins DAKAR stage
jawapro
Mon 02/01/2006 09:18 PM

Hey - Its the third DAKAR stage today, and Andy Caldecott has been victorious - go the Aussie!!!

He´s riding for KTM this year - and its great to see him back over there - he´s a great rider.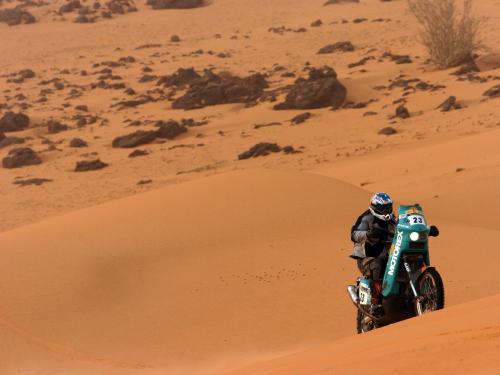 Sorry - photo is from last year
Comments: 0

Dakar
jawapro
Sun 01/01/2006 09:18 PM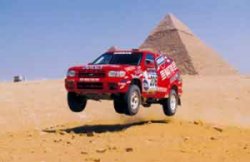 Hey - it´s finally on again!!!

The DAKAR Rally has started.

I love this rally - its the best sporting event of the year, and its also the first one - it starts on New Years Day. So it started yesterday.

SBS does a daily update at 6 in the arvo that lasts 30 min. I´d suggest anyone who´s interested takes a look. Its a fantastic rally, hundereds of cars, bikes, and trucks doing the marathon trek down to Dakar in Africa. Some of the stages take 24 hours to complete or longer. By the time they get to the end, the difference between first and second can be hours - not the minutes and seconds in most rallys. Sometimes people are days behind...

I made a collage picture (which isnt very good) but its got some great shots in it. Enjoy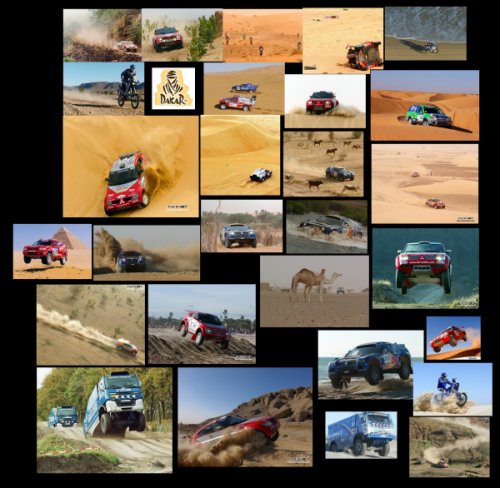 Comments: 0

Dalek
jawapro
Sun 01/01/2006 09:18 PM

I thought I´d show this off - because I think its really cool. I got it about a week ago, but this is the first time I´ve had the camera and been able to take a photo of it.

Its a DALEK from England. Tommy (a friend of mine) sent it down when he was up there for a while. I think its great, and you cant get them down here (at least not that I´ve found).

It´s a keyring, but I think I´ll just keep it as a collectable.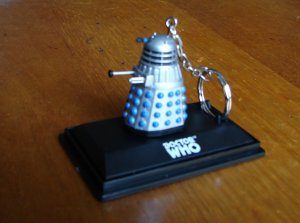 Comments: 0