www.
Jawapro
.com
A Seriously Froody Website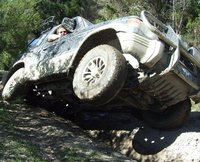 Project Mara MKII
jawapro
Thu 15/12/2005 09:18 PM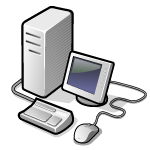 Today was the official launch of project: MARA MKII

This is a fancy way of deciding I am going to upgrade my computer, and turn the current one into a server for hosting media files.

The new JadesFire (my main PC) will be the best I can afford at the time. This is now where I will be channelling my savings.

The current JadesFire (AMD 1600) will become the new Mara (my main server). It will be given some new Harddrives to hold all the stuff, and a Video card with a decent TV-out capability. This means I´ll be able to plug it straight into the tv.

The current Mara (only a P3) will probably be kept as a unix server, but given a new name. Any ideas for the name for this server, let me know.

JP

Comments: 1
View Comments

My new LCD monitor
jawapro
Wed 14/12/2005 09:18 PM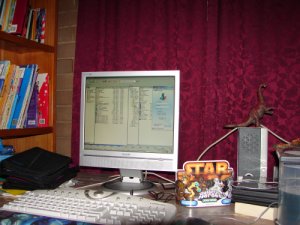 Gday again.

I went to Nexus on the weekend, and somehow I managed to win the lucky door prize thing. There were 80 or so prizes, mostly game demos and things, but I managed to get the major prize, a 17inch LCD monitor!!! Far out - I couldnt believe it. But I wont complain :)










Comments: 0

Apple Cider
jawapro
Thu 01/12/2005 09:18 PM

Hey There,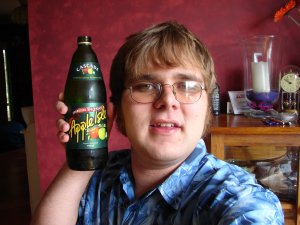 I celebrated the combined facts that my website was up and running, that I got unlimited internet, and that I cooked a pretty good curry for tea by opening a bottle of apple cider.
Now, on it´s own that´s not so special, but this bottle was 2 years old. I got it for Christmas in 2003, and kept it, promising myself I´d open it to celebrate when I finished my website. But each time I got close, something would happen (get kicked off the servers etc), and the rest of the time I was just too busy. So here, 2 years later, I am finally drinking it.

Comments: 0

Downloading the Internet
jawapro
Thu 01/12/2005 09:18 PM

I finally got unlimited broadband!!! I have been living at my Uncle and Aunts for over a week now and suffering under a 400mb per month download limited internet account, so I have been careful what I´ve done on the net - but now I have finally gotten on an unlimited plan - so I´ve cut sick already - in one day I´ve done more than 4 times the old monthly limit. And I´m loving it. Unfourtuantly when I reach 10G it will probably be throttled down to 64k, but its better than trying to stay under the cap.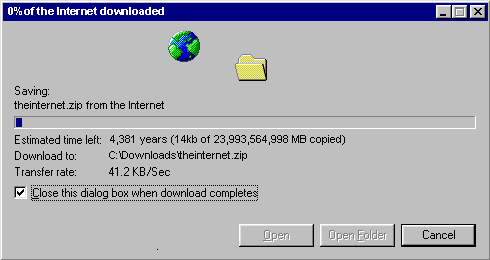 Comments: 1
View Comments

Total Annihilation
jawapro
Wed 30/11/2005 09:18 PM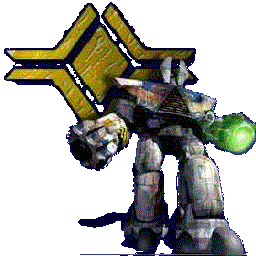 Last night we had a game of Total Annihilation. The game consisted of me, Klutz, and Trojen. We started around 4 in the arvo, and Klutz had to go home around 6, so I left my computer running, while Trojen tried to destroy my base while I was taking Klutz home. Not only did he not succeed, but when I came back I was able to continue playing because my base was largly intact. I had been away for over half an hour! In fact, I managed to hold off defeat for a loooong time before I was finally destroy - at midnight! Well done Trojen, that was a great game - hope for another one soon....

Comments: 0