www.
Jawapro
.com
A Seriously Froody Website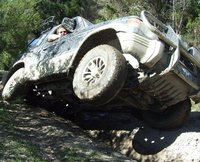 Downloading the Internet
Author: jawapro
Date: Thu 01/12/2005 09:18 PM
I finally got unlimited broadband!!! I have been living at my Uncle and Aunts for over a week now and suffering under a 400mb per month download limited internet account, so I have been careful what I´ve done on the net - but now I have finally gotten on an unlimited plan - so I´ve cut sick already - in one day I´ve done more than 4 times the old monthly limit. And I´m loving it. Unfourtuantly when I reach 10G it will probably be throttled down to 64k, but its better than trying to stay under the cap.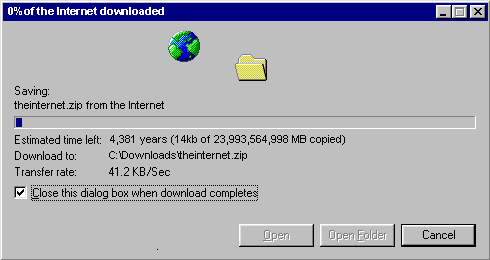 Comments: 1

Comment: 1
Author: jawapro
Date: Wed 14/12/2005 07:16 PM
Yep, it reached the cap within the first week :(
Its still useable though, but downloading is much much much slower.