The Air Triangle
Author: jawapro
Date: Wed 07/10/2015 04:16 PM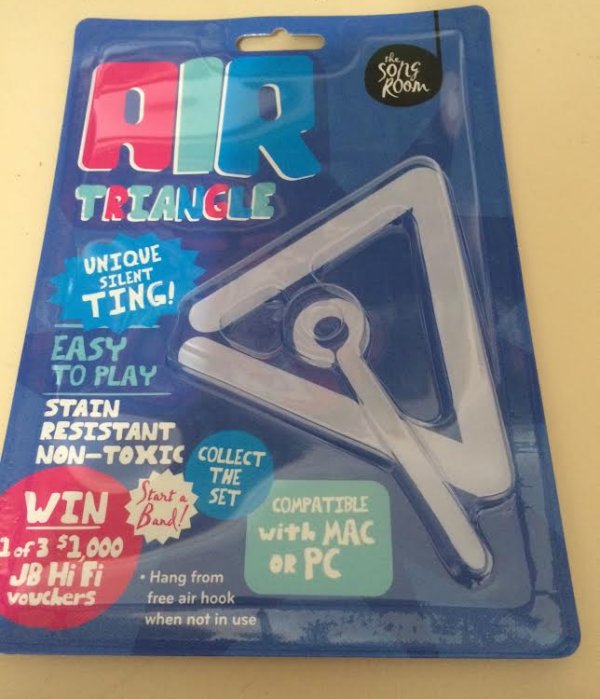 I was at JB Hifi in Hobart on the weekend buying a copy of Lego Dimensions: Portal - and when I was paying for it, they mentioned that they had a special offer where they made a donation to a charity without costing me anything extra.
Fine - sounds good.
When I got home, I realised they'd given me an extra packet - of an Air Triangle.
This is an empty packet.
So apparently when you buy one of these (or in my case get it thrown in) it gives a donation to a charity that gives musical instruments to underprivileged kids.
That sounds fine and dandy to me - but did they really need to make a physical packet? It's plastic and cardboard that's just going to go in the bin and end up in landfill.
Seems rather wasteful to me, even if the intent is good...
Comments: 1