www.
Jawapro
.com
A Seriously Froody Website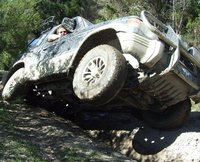 Project Dacey 9 - The Chassis Returns
jawapro
Wed 30/09/2020 10:59 PM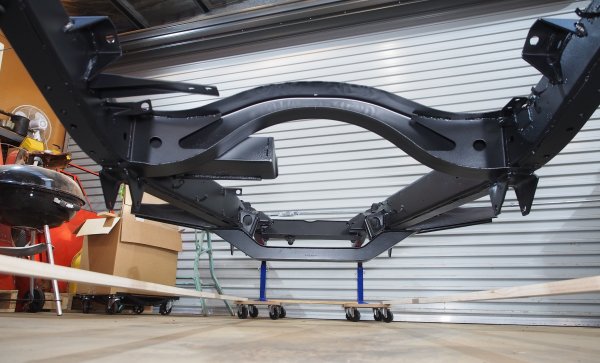 Well the good news is that I am back at work full time now. The business is still suffering but it's good to be back at it.
The bad news is that between work and being able to catch up with my family and friends again, I haven't done as much on the project recently.
The chassis finally got cleaned up and sent away for blasting and powdercoating. It's back now. I've also got my springs restored at a local springwork and started collecting bits and pieces ready to start reassembling.
Comments: 0

Project Dacey 8 - Below the Body
jawapro
Fri 05/06/2020 05:01 PM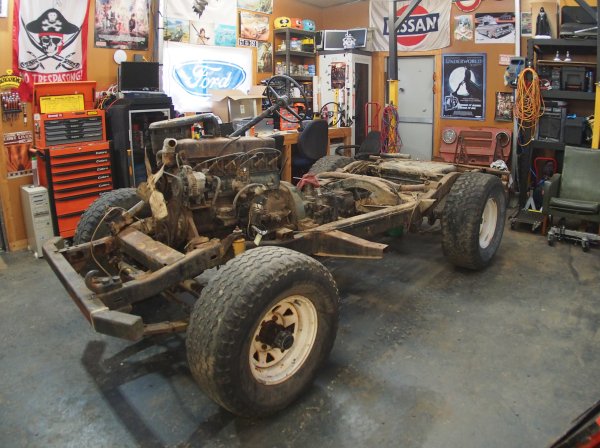 I'm still on partial stand-down at work (working 5 days a fortnight) which means I've still had time to play in the shed.
Since removing the body from Dacey a couple of weeks ago, I have gotten stuck into the remaining elements. By the end of this (surprisingly long) video I have her stripped down to a bare chassis ready for painting.
Comments: 0

Project Dacey - Saucer Separation
jawapro
Wed 27/05/2020 11:46 AM
https://www.youtube.com/watch?v=YBI_Fza5s0g
As Australia comes out of lockdown and we are able to gather in small groups again - my family gathered at my place and we lifted the body from Dacey and stuck it on an old trailer that I can use as a dolly.
The term "Saucer Separation" is a Star Trek reference.
Comments: 0

Project Dacey - prep for body removal
jawapro
Tue 26/05/2020 06:28 PM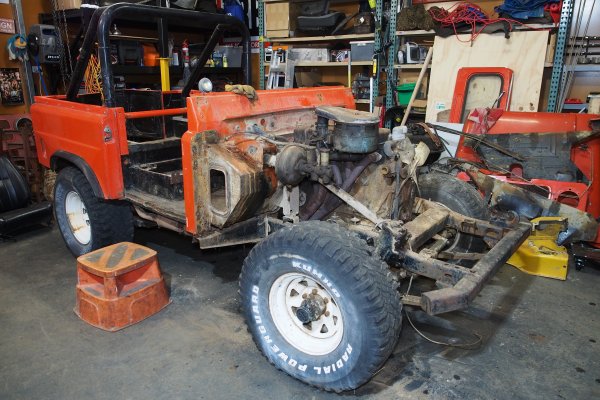 A couple more pointless videos of me pulling my G60 apart.
With the worldwide craziness at the moment, I am only working half time, which has given me a chance to make some progress on the Patrol. In these videos I get her ready to remove the body.
Part 5 - Windscreen and Door Removal
Part 6 - Prep for Body Removal
Comments: 0

Project Dacey 4 - Front and Electrical
jawapro
Sun 03/05/2020 11:39 PM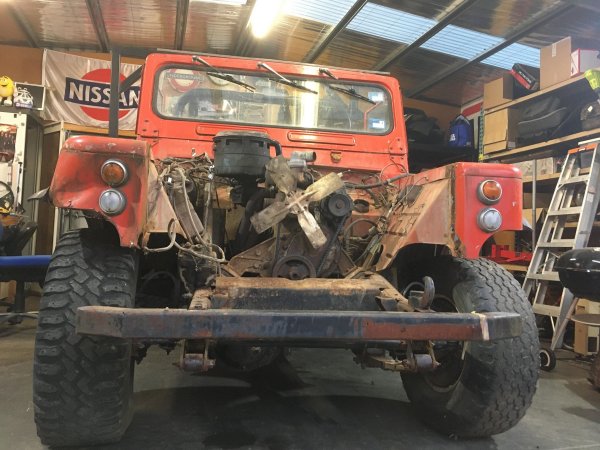 So with the craziness in the world at the moment due to the Corona Virus, I have been partially stood down. This means I'm working 5 days a fortnight until business can pick up again at work.
The good news is that I get more time to spend working in the shed, so I am making some progress on Project Dacey again.
In this not-so-thrilling instalment, I have a rant, and then remove the radiator and front panel, and the wiring loom.
Comments: 0