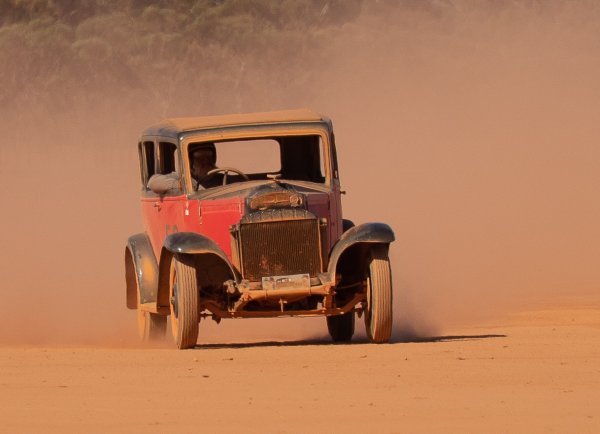 Back in September, my folks and I loaded up into Grandpa's old cruiser and headed to Kalgoorlie in Western Australia. Drove across the country to meet up with my Uncle Matt and join him at the Lake Perkolilli Red Dust Revival event.
Lake Perkolilli is a dry lakebed just north of Kalgoorlie, that used to be used a race circuit back in the day until WWII interupted things.
After the war, it was kinda forgotten but in recent years they've started a revival event. Only vehicles pre 1939 are elligable.
Dad saw a story about it on Desert Collectors (a TV show apparently) and let Uncle Matthew know. He was hooked on the idea and managed to source a 1933 Vauxhall. A quick border hop to collect it as Covid started making that sort of thing difficult - and then a couple of years getting it going again. So with a caravan in tow, Uncle Matt and Aunty Liz began the long trek from Queensland to Perko.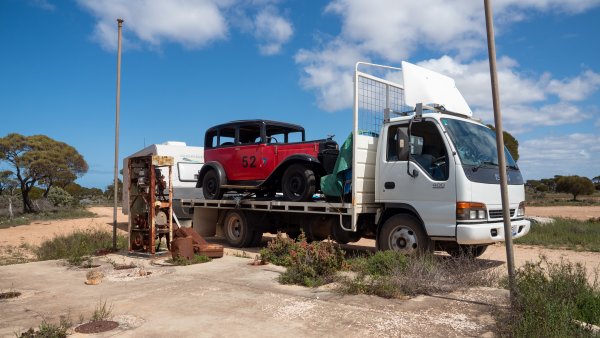 We headed that way from Tassie and met them in South Australia.
Across the Nulabour Plains, Matt's truck could only do about 70kph into the headwind, but we made it without major issue (our camper trailer did a wheel bearing that was almost disasterous but we survived) and arrived at Lake Perkolilli.
There was a huge collection of old cars there - and they weren't afraid to get dusty.
Because the event is technically a recreation, not a race - they handicap each car. The idea is to try and catch the car ahead of you - but you aren't allowed to pass them. The Vauxhall (or perhaps it has more to do with the driver) was one of the faster cars - so Matt normally ended up the last car in his group. Sometimes the slower cars were given almost a full lap headstart in a 2 lap race before Matt was released.
The downside of being last is that he was always in a dust cloud. Made photos and videos difficult too.
It was a week long event - but the first couple of days were just practice - so Matt was able to give Dad and I a couple of laps (hence the video).
I used my phone's GPS as a speedo. We were only doing 118kph but certainly felt a lot faster than that in the almost 90 year old car with no glass.
The whole event was fantastic. The atmosphere was great (excluding the dust in the actual air) and I'd be keen to head back. Might need to find a pre-1939 vehicle...